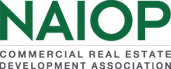 Basic Real Estate Finance Online Course - Fall
Includes a Live Event on 10/24/2019 at 11:45 AM (EDT)
Course Dates:
Thursdays, October 24 - December 19, 2019
Noon - 2:00 p.m. eastern time
Basic Real Estate Finance is designed to provide entry level professionals with the skills necessary to analyze the financial feasibility of real estate investment opportunities. It provides a step-by-step approach for completing a financial feasibility analysis. Students will become more familiar with real estate market participants, valuation fundamentals, determinates of real estate returns, the impact of leverage on real estate investments, and interactions between the real estate space market and the capital market. This course is ideal for developers, asset managers and owners who have very little financial analysis experience. It will therefore emphasize fundamentals and will not delve into more complex issues that are covered in NAIOP's Advanced Real Estate Finance course.
Learning Objectives
Defining "space markets" and "capital markets"
Identifying the four quadrants of the capital market
Developing an operating statement
Understanding capitalization rates
Differentiating capitalization rates from total yield
Defining and calculating net present value (NPV)
Defining and calculating unlevered internal rate of return (RR)
Differentiating between gross leases and net leases
Incorporating tenant reimbursements into the operating statement
Identifying the factors that cause capitalization rates and discount rates to change over time
Identifying sources of discount rate and capitalization rate data
Examining the relationship between leverage and risk
Calculating loan payments and loan balance
Tuition & Register
Payment for a NAIOP online course entitles access for one person only to the course and all materials.
Course Tuition
| | | |
| --- | --- | --- |
| Member Type | USD | CAD |
| Member | $795 | $1,040 |
| Nonmember | $995 | $1,300 |
| Developing Leader | $595 | $780 |
| Student Member | $95 | $125 |
| Student Nonmember | $145 | $190 |
How to Register
Register online: Click on the green Register button at the top of the page. You will need to log in or create a free account in order to see the Register button.
Fax: Complete the PDF registration form and fax to 703-904-7003
Mail: Send check payments to: NAIOP, CL500060, PO Box 5007, Merrifield, VA 22116-5007
Register over the phone/questions: 800-666-6780
Confirmation
All registrations processed online receive an automatic order confirmation and receipt. If you register via fax, mail, or phone, a receipt must be requested by contacting education@naiop.org.
Login instructions to access the online course are sent under separate cover. If it is less than one week until the start of the course and you have not received the login instructions, please check your spam folder. If the login email is still not there, please contact the NAIOP Education Department at education@naiop.org.

Cancellation Policy
All cancellations must be in writing. Cancellations of registrants received after December 18, 2018, will be charged a fee of $100 per attendee. Cancellations received after January 1, 2019 will forfeit the registration fee. No refunds will be made for no-shows. Substitutions are permitted until January 1, 2019. Nonmembers substituting for members will pay the difference in fees. Cancellation/substitution notices should be sent to education@naiop.org or faxed to 703-674-1471.

Amy Lerseth
Senior Vice President, Asset Management & Real Estate Services
Amy Lerseth is Senior Vice President, Asset Management & Real Estate Services at Buzz Oates.
Amy has more than 20 years of experience in the commercial real estate industry and is primarily responsible for the execution of the investment strategy and business plan for assets valued in excess of $1.5 billion.
She is directly responsible for the management of the real estate, asset management and property management companies, as well as driving Buzz Oates' strategic vision and growth.
Member of NAIOP, the Association of Commercial Real Estate, for which she serves on the Board of Directors as president elect; the Urban Land Institute; NAIOP's Investment Management II National Forum; and Sacramento Metro Chamber's Economic Development Committee.
$i++ ?>
Jason Ting
Principal
Jason is Co-Founder of Ting Financial Group, a niche private equity real estate investment firm, and Principal of Ting Realty, a full service real estate development, management, and brokerage company.
His direct responsibilities include acquisitions and dispositions, property management and leasing, domestic and foreign client relations, and new business formation.
Jason blogs about his work and personal life journeys via JasTing.com, and is actively involved in his local community church leading personal finance wokshops.
$i++ ?>
Sandy Hudson
Course Producer
$i++ ?>
Key:

Complete

Next

Failed

Available

Locked
BREF Modules and Learning Objectives
Open to download resource.
Open to download resource.
BREFFall19 Module 1 - Introduction to Space Markets and Capital Markets Live Class
10/24/2019 at 11:45 AM (EDT) | 135 minutes
10/24/2019 at 11:45 AM (EDT) | 135 minutes
This session focuses on the relationship between the space market and the capital market, which will be used as a framework for the entire course. We'll also discuss why real estate is a unique asset class and identify major property types and classifications along with key real estate investors. In addition, this session will introduce the four quadrants of the capital market, discuss investment strategies and examine historic real estate returns.
BREFFall19 Module 2 - Real Estate Valuation Using Direct Capitalization Live Class
10/31/2019 at 12:00 PM (EDT) | 120 minutes
10/31/2019 at 12:00 PM (EDT) | 120 minutes
This section will focus on the basic structure of a real estate operating statement and how capitalization rates are used in conjunction with the operating statement to derive an estimate of value.
BREFFall19 Module 3 - Real Estate Valuation Using Discounted Cash Flow Analysis Live Class
11/07/2019 at 12:00 PM (EST) | 120 minutes
11/07/2019 at 12:00 PM (EST) | 120 minutes
In this section, we will differentiate discounted cash flow analysis from direct capitalization when the technique is presented to provide students with a clear understanding of the relationship between the two approaches to valuation.