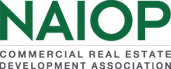 Capital Markets: Insights, Observations and Forecast (I.CON East 2019)
Recorded On: 09/13/2019
Last year was a record-setting year for industrial investment sales volume, fueled by a number of large multimarket national portfolio executions. Now 2019 sales volume is already off to a tremendous start. During this insightful panel discussion, the most active buyers and sellers shaping the market will share strategies for investing at this point in the cycle, their forecasts for the industrial sector, what they're seeing in aggregation strategies, and predict pricing and investor demand for the balance of the year.
Moderator:
Andrew Briner, CCIM, Managing Director, JLL
Speakers:
Brian Gagne, Senior Vice President | Investments, Real Estate, Brookfield Asset Management
David Levine, Managing Director, Blackstone
Mario Morroni, Executive Vice-President, Industrial North America, Ivanhoe Cambridge
Kim Snyder, President, West Region, Prologis
For the full list of recordings, visit the I.CON East 2019 Archived Recordings page.
Conference Recording Sponsor:

Capital Markets: Insights, Observations and Forecast (I.CON East 2019)
Open to listen to or download MP3 audio.
Open to listen to or download MP3 audio.