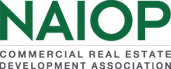 Case Study - Optimus Logistics Center (I.CON West 2019)
Recorded On: 06/06/2019
How do you change a city's vision of building a regional mall to developing a mega-sized industrial distribution center instead? Rockefeller Group has the insight, having recently completed a two-year process to construct and sell the 1.4 million square foot Optimus Logistics Center project in Perris, California. During this session, Rockefeller Group and Optimus Building Corporation will discuss the difficulties, challenges and obstacles they faced and how they worked together as buyer and seller to create a highly successful project for each party. Watch a video about the project.
Moderator:
Jim Camp, Senior Vice President and Regional Development Officer, Rockefeller Group
Panelists:
Marc Berg, Vice President - Regional Director, Rockefeller Group
Matt Fogt, Partner, Allen Matkins
Gary Hamro, Partner, Optimus Building Corporation
Peter McWilliams, International Director, Industrial Services, JLL
For the full list of recordings, visit the I.CON West 2019 Archived Recordings page.
Conference Recording Sponsor:
Case Study - Optimus Logistics Center
Open to listen to or download MP3 audio.
Open to listen to or download MP3 audio.