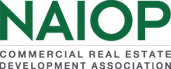 Closing the Conversation: I.CON's Key Takeaways (I.CON West 2019)
Recorded On: 06/07/2019
After two days of learning and networking at a conference, you may have a serious case of brain-drain. You've met new people, been exposed to interesting new ideas, and it's hard to fully absorb it all. In this final session of I.CON West, we have a solution: let us do the hard work for you. Industry expert Will Strong, executive managing director at Cushman & Wakefield, will identify the most provocative ideas explored at the conference and help you head back to the office with actionable insights that you can implement now.
Speaker:
Will Strong, Executive Managing Director, Cushman & Wakefield
For the full list of recordings, visit the I.CON West 2019 Archived Recordings page.
Conference Recording Sponsor:
Closing the Conversation: I.CON's Key Takeaways
Open to listen to or download MP3 audio.
Open to listen to or download MP3 audio.