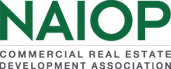 Construction Management for Developers and Owners Online Course
Includes a Live Event on 10/23/2019 at 11:45 AM (EDT)
Course Dates:
Wednesdays, October 23 - December 18, 2019
Noon - 2:00 p.m. eastern time
Construction Management (CM) for Owners and Developers is an introductory course designed exclusively for the real estate professional with little or no prior CM knowledge. The course provides a practical understanding of the planning, design and construction processes from project initiation to closeout. The emphasis is placed on best practices and applied processes within the limitations of budgets, schedules and available resources in an environment of both known and unknown risks. Fundamentals of the construction process, the documents involved for each construction phase and the level of control and leadership required of the various stakeholders are also addressed. Other topics that will be explored include: project management, delivery methods, contracts, scheduling, construction documents, quality and time management, safety, cost management and commissioning. Class exercises and case studies are used to help students strengthen their applied skills and to increase their value to the development team.
Learning Objectives
Identifying the project lifecycle from the inception to completion and defining the construction management and project management processes involved
Distinguishing the roles and responsibilities of project stakeholders
Analyzing project-related construction documents and be able to interpret and communicate their meaning effectively to other members of the development team.
Identifying construction management problems and define appropriate solutions
Recognizing and applying professional, ethical, legal, safety and social practices
Demonstrating a working knowledge of the construction management process for successful projects
Tuition & Register
Payment for a NAIOP online course entitles access for one person only to the course and all materials.
Course Tuition
| | | |
| --- | --- | --- |
| Member Type | USD | CAD |
| Member | $795 | $1,040 |
| Nonmember | $995 | $1,300 |
| Developing Leader | $595 | $780 |
| Student Member | $95 | $125 |
| Student Nonmember | $145 | $190 |
How to Register
Register online: Click on the green Register button at the top of the page. You will need to log in or create a free account in order to see the Register button.
Fax: Complete the PDF registration form and fax to 703-904-7003
Mail: Send check payments to: NAIOP, CL500060, PO Box 5007, Merrifield, VA 22116-5007
Register over the phone/questions: 800-666-6780
Confirmation
All registrations processed online receive an automatic order confirmation and receipt. If you register via fax, mail, or phone, a receipt must be requested by contacting education@naiop.org.
Login instructions to access the online course are sent under separate cover. If it is less than one week until the start of the course and you have not received the login instructions, please check your spam folder. If the login email is still not there, please contact the NAIOP Education Department at education@naiop.org.

Cancellation Policy
All cancellations must be in writing. Cancellations of registrants received after October 1, 2019, will be charged a fee of $100 per attendee. Cancellations received after October 15, 2019 will forfeit the registration fee. No refunds will be made for no-shows. Substitutions are permitted until October 15, 2019. Nonmembers substituting for members will pay the difference in fees. Cancellation/substitution notices should be sent to education@naiop.org or faxed to 703-674-1471.

Key:

Complete

Next

Failed

Available

Locked
Abstract Construction Management for Owners or Developers
Open to download resource.
Open to download resource.
CM19 Module 1 - Project Management Live Class
10/23/2019 at 11:45 AM (EDT) | 135 minutes
10/23/2019 at 11:45 AM (EDT) | 135 minutes
CM19 Module 2 - Stakeholder/Communications Management Live Class
10/30/2019 at 12:00 PM (EDT) | 120 minutes
10/30/2019 at 12:00 PM (EDT) | 120 minutes
CM19 Module 3 - Delivery Methods, Contract Types and Construction Documents Live Class
11/06/2019 at 12:00 PM (EST) | 120 minutes
11/06/2019 at 12:00 PM (EST) | 120 minutes
CM19 Module 4 - Construction Management Live Class
11/13/2019 at 12:00 PM (EST) | 120 minutes
11/13/2019 at 12:00 PM (EST) | 120 minutes
CM19 Module 5 - Construction Review Live Class
11/20/2019 at 12:00 PM (EST) | 120 minutes
11/20/2019 at 12:00 PM (EST) | 120 minutes
CM19 Module 6 - Commissioning Live Class
12/04/2019 at 12:00 PM (EST) | 120 minutes
12/04/2019 at 12:00 PM (EST) | 120 minutes
CM19 Module 7 - Cost Control Management Live Class
12/11/2019 at 12:00 PM (EST) | 120 minutes
12/11/2019 at 12:00 PM (EST) | 120 minutes
CM19 Module 8 - Program Management Live Class
12/18/2019 at 12:00 PM (EST) | 120 minutes
12/18/2019 at 12:00 PM (EST) | 120 minutes