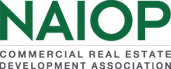 CRE and the Shifting Landscape in Goods Movement (CRE.Converge 2019)
Recorded On: 10/15/2019
As U.S. manufacturing moved offshore over the years, factories across much of the Midwest closed and new import-specific distribution centers popped up along the West Coast ports, particularly in the Los Angeles region. To accommodate this influx of freight landing at West Coast port destinations, vast distribution networks have been developed, including over 1.6 billion square feet of industrial space in the market alone. Infrastructure improvements to support the large influx of container volumes pouring into ports in Long Beach and L.A. have been tremendous as this was historically the first point of entry for the majority of Asia-sourced products. Learn more about the impact of the changing global supply chain on commercial real estate in this informative session.
Moderator:
Rick Myers, President, Thomas & Mack Development Group
Panelists:
Gregg Healy, Executive Managing Director, Supply Chain and Logistics, Colliers International
Cary Hutchings, Director, Economic Development, BNSF Railway
Micah Mallace, Director Regional Sales, South Carolina Ports Authority
For the full list of recordings, visit the CRE.Converge 2019 Archived Recordings page.
Conference Recording Sponsor:

CRE and the Shifting Landscape in Goods Movement
Open to listen to or download MP3 audio.
Open to listen to or download MP3 audio.