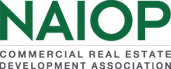 Food Storage: Growth and Opportunities (I.CON East 2019)
Recorded On: 09/12/2019
According to CBRE, the growth of online grocery sales could create demand for up to 100 million square feet of industrial cold storage space over the next five years. How will that affect the logistics supply chain, and how are cold storage properties valued? Cold storage space can be costly, and typically build-to-suit, though spec projects are possible, too. While cold storage currently accounts for a small fraction of industrial space overall, the sector is poised for takeoff, so don't miss your chance to get informed on this emerging trend.
Moderator:
Nick Anthony, EVP and Chief Investment Officer, Duke Realty
Speakers:
Chris Copenhaver, SIOR, Co-Lead, Food & Beverage Advisory Practice, Cushman & Wakefield of Georgia, Inc.
Bill Fishel, Senior Managing Director, JLL
Nick Gaganiaras, Vice President, Supply Chain Consulting, Colliers International
For the full list of recordings, visit the I.CON East 2019 Archived Recordings page.
Conference Recording Sponsor:
Food Storage: Growth and Opportunities
Open to listen to or download MP3 audio.
Open to listen to or download MP3 audio.