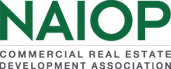 Hiring and Retaining Top CRE Talent Webinar
Recorded On: 05/21/2019
Examine the biggest trends in commercial real estate employment so you can make more strategic hiring and business decisions. Christopher Lee, President and CEO, CEL & Associates, and Marc Torrey, Global Sales Director, SelectLeaders, will discuss the latest findings on industry employment trends and compensation, recruitment and retention tactics, and the future of the commercial real estate workforce. Wondering how your business can address diversity and inclusion, succession planning or managing a multigenerational workforce? Bring your employment questions for our speakers to address during the Q&A portion of the webinar.
Christopher Lee
President and CEO
Christopher Lee is President and CEO of CEL & Associates
He brings with him over 30 years of experience in strategic and long-range planning, performance improvement, compensation and organizational development within the real estate industry.
His background – which includes diversified experience in real estate development, land-use economics, strategic planning, investment analysis, workouts, mergers/acquisitions, compensation, finance, and performance benchmarking – enables him to contribute an interdisciplinary approach to the overall process of analyzing and guiding real estate organizations and project teams.
$i++ ?>
Marc Torrey
Global Sales Director
Marc Torrey is Global Sales Director at SelectLeaders.
Marc works with all size agencies, advertisers, and employers within the commercial real estate recruiting industry. He uses extensive experience within the industry and proven ability to initiate creative sales and talent acquisition programs to deliver immediate results to his clients.
Marc is recognized as an energetic, long-range strategic planner, and noteworthy communicator/public speaker.
$i++ ?>
Hiring and Retaining Top CRE Talent Webinar Recording
05/21/2019 at 2:00 PM (EDT) | 60 minutes
05/21/2019 at 2:00 PM (EDT) | 60 minutes
Hiring and Retaining Top CRE Talent Evaluation
5 Questions