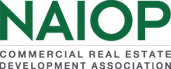 How to Invest in an Ultra-competitive Marketplace (I.CON East 2019)
Recorded On: 09/12/2019
In 2018, the industrial investment market was dominated by large portfolio transactions with domestic and global capital making significant bets in this sector. Looking ahead, our experts discuss where there are the next opportunities to invest, what an effective strategy looks like, and how to compete with large-scale institutional investors.
Moderator:
Brandi Hanback, EVP Industrial Development, Head of FTZ, Trade & Logistics, Rockefeller Group
Speakers:
Kathleen Briscoe, Partner, Chief Capital Officer, Dermody Properties
Barbara Perrier, Vice Chairman, CBRE
Gretchen Wilcox, President and Founder, G.S. Wilcox & Co.
For the full list of recordings, visit the I.CON East 2019 Archived Recordings page.
Conference Recording Sponsor:
How to Invest in an Ultra-competitive Marketplace (I.CON East 2019)
Open to listen to or download MP3 audio.
Open to listen to or download MP3 audio.