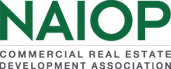 Industrial: The Retail of the Future (I.CON East 2019)
Recorded On: 09/13/2019
Few new malls are being built anywhere these days, and many existing malls have fallen into a "zombie" state. However, thanks to the e-commerce boom, some malls are being reanimated as warehouses and distribution facilities. In this session, speakers will share how they overcome regulatory and technical challenges to transform malls and catalyze growth in the surrounding areas. Topics will include: breaking up mall parcels, dealing with complicated utilities and easements, remediating potentially hazardous materials, and fast-tracking the entitlement process.
Speakers:
Richard Burrow, P.E., LEED AP, Senior Principal, Langan Engineering & Environmental Services, Inc.
Adam Goldberg, Vice President of Construction, Seefried Industrial Properties, Inc.
Matthew Wilson, Senior Project Manager, The Whiting-Turner Contracting Company
For the full list of recordings, visit the I.CON East 2019 Archived Recordings page.
Conference Recording Sponsor:

Industrial: The Retail of the Future
Open to listen to or download MP3 audio.
Open to listen to or download MP3 audio.