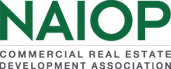 Industrial Workforce for Tenants (I.CON East 2019)
Recorded On: 09/13/2019
With growing e-commerce demand, industrial/warehouse space demand has followed, but the workforce numbers needed to operate these facilities has lagged behind. Factors like availability of mass transit, changing immigration policies, and cost of living differentials all have an impact on availability of labor, and many companies are feeling the squeeze. Some companies like Prologis are launching new initiatives to help address the shortage, placing high school students in local trade internships, for example. But what still needs to be done to recruit and retain workers to meet increasing demand?
Moderator:
Mark Shearer, Senior Vice President, Regional Development Officer, Rockefeller Group
Speakers:
Steven Hussain, Director, Community Workforce Programs, Prologis
Patrick Robinson, Vice President of Development, NorthPoint Development
Anne Strauss-Wieder, Director, Freight Planning, North Jersey Transportation Planning Authority
For the full list of recordings, visit the I.CON East 2019 Archived Recordings page.
Conference Recording Sponsor:

Industrial Workforce for Tenants
Open to listen to or download MP3 audio.
Open to listen to or download MP3 audio.