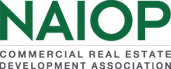 Institutionalization of the Industrial Real Estate Industry (I.CON East 2019)
Recorded On: 09/12/2019
One of the biggest changes to the commercial real estate industry over the last 15 years has been the increase in institutionalization within the asset class. The industry is now dominated by institutions that specialize in real estate investing. At this session, speakers will share projects where institutional investors were integral. Also up for discussion: Does the proprietary owner still have a place?
Moderator:
Robert Kossar, SIOR, Vice Chairman, Northeast Industrial Region, JLL
Speakers:
David Greek, Acquisitions Director, Greek Development
Alex Klatskin, General Partner, Forsgate Industrial Partners
Clark Machemer, Senior Managing Director, Crow Holdings Industrial
For the full list of recordings, visit the I.CON East 2019 Archived Recordings page.
Conference Recording Sponsor:
Institutionalization of the Industrial Real Estate Industry
Open to listen to or download MP3 audio.
Open to listen to or download MP3 audio.