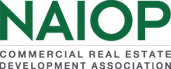 Large-scale Retail to Industrial Redevelopment (I.CON West 2019)
Recorded On: 06/06/2019
In 1976, the two-story 1.85-million-square-foot Randall Park Mall, located on 90 acres in North Randall, Ohio, was the largest indoor mall in the U.S. When ICP purchased the property decades later as part of a tax foreclosure, it marked the beginning of a very long redevelopment process. Now, the current site plan includes a multi-tenant industrial building, distribution center, bulk warehouse and hotel. This panel will discuss the myriad challenges and success with the transformative Randall Park Mall redevelopment project, and the impact on the community of flipping retail to industrial.
Speakers:
Norm Khoury, SIOR, CCIM, Brokerage Senior Vice President, Colliers International
Chris Semarjian, Owner, Industrial Commercial Properties LLC
For the full list of recordings, visit the I.CON West 2019 Archived Recordings page.
Conference Recording Sponsor:
Large-scale Retail to Industrial Redevelopment
Open to listen to or download MP3 audio.
Open to listen to or download MP3 audio.