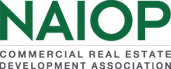 Leasing, Marketing and Negotiations 2020 Online Course
Includes a Live Event on 03/04/2020 at 11:45 AM (EST)
Course Dates:
Wednesdays, March 4 - April 29, 2020
Noon - 2:00 p.m. eastern time
The Leasing, Marketing and Negotiation course is designed for entry to intermediate-level commercial real estate development professionals. It is ideal for leasing agents, developers, asset managers and owners. The course provides learners with an overview of the commercial leasing process and marketing strategy, and explores a range of negotiation strategies intended to immediately maximize the value of every commercial lease. This course will expose learners to leasing issues surrounding office space, flex space, retail buildings and pad sites, industrial property leasing, and build to suits. Many valuable handouts are also made available to students.
Learning Objectives
Identify the comprehensive role of the leasing professional in a development project and what differentiates a great leasing professional
Identify the economic issues surrounding commercial leases
Understand how to evaluate potential tenants for risk and methods for mitigating that risk
Recognize LOI and lease clauses that cause a developer to lose control of its real estate
Apply successful strategies for negotiating LOI and non-legal lease clauses
Identify key aspects of marketing commercial space for lease
Develop strategies for successful outcomes in LOI and lease negotiations
Learn from experienced practitioners what works and why and how to turn things around when they aren't going as they should
Tuition & Register
Payment for a NAIOP online course entitles access for one person only to the course and all materials.
Course Tuition
| | | |
| --- | --- | --- |
| Member Type | USD | CAD |
| Member | $795 | $1,059 |
| Nonmember | $995 | $1,325 |
| Developing Leader | $595 | $792 |
| Student Member | $95 | $126 |
| Student Nonmember | $145 | $193 |
How to Register
Register online: Click on the green Register button at the top of the page. You will need to log in or create a free account in order to see the Register button.
Fax: Complete the PDF registration form and fax to 703-904-7003
Mail: Send check payments to: NAIOP, CL500060, PO Box 5007, Merrifield, VA 22116-5007
Register over the phone/questions: 800-666-6780
Confirmation
All registrations processed online receive an automatic order confirmation and receipt. If you register via fax, mail, or phone, a receipt must be requested by contacting education@naiop.org.
Login instructions to access the online course are sent under separate cover. If it is less than one week until the start of the course and you have not received the login instructions, please check your spam folder. If the login email is still not there, please contact the NAIOP Education Department at education@naiop.org.

Cancellation Policy
All cancellations must be in writing. Cancellations of registrants received after February 18, 2020, will be charged a fee of $100 per attendee. Cancellations received after February 25, 2020 will forfeit the registration fee. No refunds will be made for no-shows. Substitutions are permitted until February 25, 2020. Nonmembers substituting for members will pay the difference in fees. Cancellation/substitution notices should be sent to education@naiop.org or faxed to 703-674-1471.

Rick Chatham
Director of Sales and Marketing
Rick was a national sales leader and million dollar producer with Sears Home Improvements before moving over to commercial real estate.
He is currently Director of Sales and Marketing for Maquila Properties.
While at Tijuana-based Atisa, he increased sales in the retail arm by 30 percent and the industrial division by over 500 percent. His work brought in $36 million in new leases in under two years.
Rick is a licensed real estate sales agent in the state of California, and a member of SIOR and the Otay Chamber of Commerce. In addition, he is an active member of San Diego Rotary, the 4th largest chapter in the world.
$i++ ?>
Jerold P. Franke
Consultant
Jerry Franke retired in June 2017 following forty-four years of experience in community development and commercial real estate development, including:
Thirteen years of municipal government development and administrative experience in Des Moines and Waterloo, Iowa and Janesville, Wisconsin.
One and one-half years as a member of Governor Tommy Thompson's administration responsible for marketing economic development opportunities throughout Wisconsin.
Twenty-nine years as a key member of WISPARK LLC, including the last seventeen as its President. WISPARK, the real estate development arm of WEC Energy Group, has developed some of the largest and most complex business park and mixed-use settings in southeast Wisconsin representing more than three billion dollars in value.
After retirement, Jerry established Franke Development Advisors LLC, a commercial real estate consulting firm providing services to municipalities and commercial real estate developers. He has served on the Johnson Bank and Johnson Financial Group board of directors since 1993.
Franke has been recognized for his contributions to the commercial real estate industry and economic development efforts by several national, regional and local publications and organizations.
$i++ ?>
Jason Ting
Principal
Jason is Co-Founder of Ting Financial Group, a niche private equity real estate investment firm, and Principal of Ting Realty, a full service real estate development, management, and brokerage company.
His direct responsibilities include acquisitions and dispositions, property management and leasing, domestic and foreign client relations, and new business formation.
Jason blogs about his work and personal life journeys via JasTing.com, and is actively involved in his local community church leading personal finance wokshops.
$i++ ?>
Joan Woodard
Consultant
Joan Woodard has more than 45 years in the commercial real estate development and management business.
She is the former President and CEO of Simons & Woodard in Santa Rosa, CA., where she was responsible for overseeing architecture, marketing, leasing, property and financial management for twenty years.
Ms. Woodard began her career in real estate as a financial analyst and project manager in Atlanta with John Portman.
In 1985, she joined Walt Disney on the West Coast as vice president for Disney Development, where she developed short and long-term plans for the company's use of real assets, among which was the planning process that resulted in Disney's corporate headquarters in Burbank and Disney's California Adventure in Anaheim.
Ms. Woodard is semi-retired living in Coeur d'Alene, Idaho. She serves as a Hearing Examiner for Kootenai County along with consulting, mentoring and teaching in commercial real estate. She is also a volunteer Ombudsman for long-term care facilities.
$i++ ?>
Sandy Hudson
Course Producer
$i++ ?>
Key:

Complete

Next

Failed

Available

Locked
LMN Modules and Learning Objectives
Open to download resource.
Open to download resource.
LMN20 Module 2 - The Importance of Leasing and Marketing to Project Success Live Class
03/11/2020 at 12:00 AM (EDT) | 120 minutes
03/11/2020 at 12:00 AM (EDT) | 120 minutes
This module will discuss what projects are in the context of leasing, marketing and negotiation, and by understanding the origins, we can help to define the issues, opportunities and potential pitfalls that create project success or failure. We will go over the role that leasing and marketing plays in various types of projects and what a property owner should expect to gain from having leasing on the team from the beginning of a project, from site selection, site programming, design and project layout.
Module 2 Homework - Strategic Advantage Article
Open to download resource.
Open to download resource.
LMN20 Module 2 Evaluation
1 Question
LMN20 Module 4 - Tenant Evaluation and Tenant Mix Live Class
03/25/2020 at 12:00 PM (EDT) | 120 minutes
03/25/2020 at 12:00 PM (EDT) | 120 minutes
This module will provide students with the necessary skills to successfully evaluate potential tenants and discuss the important process of underwriting. Among the topics that will be addressed are identifying key components of a tenant's business plan, determining whether or not a tenant has enough business experience and identifying key measures of a tenant's liquidity and net worth. Students will also identify ways in which the landlord can mitigate a lease's financial risk, gain an understanding of how various types of tenant uses impact a development project, and learn to define key provisions of a lease guaranty agreement as well as the various types of legal entities tenants may use. In addition, we'll discuss how to verify entity existence and good standing.
LMN20 Module 4 Evaluation
1 Question
LMN20 Module 7 Negotiations Part Two Live Class
04/22/2020 at 12:00 PM (EDT) | 120 minutes
04/22/2020 at 12:00 PM (EDT) | 120 minutes
The leasing process presents many legal issues for those involved in leasing a property. In this Module, we'll define subordination and non-disturbance agreements, discuss the various types of tenant and landlord insurance requirements, identify the key elements of a casualty provision and explore the lease issues that arise from condemnation. Students will also learn the key language that is required in letters of intent, how to control the lease negotiation process with legal counsel and gain an understanding of lien waivers and tenant estoppel certificates and their significance. We will spend time examining why the operating expense provisions of leases can be heavily negotiated. In all cases, we will look at what is motivating the tenant to want certain things, and what motivates the landlord to resist.
LMN19 Module 7 Evaluation
1 Question
LMN20 Module 8 Negotiations Part Three - Tips & Tricks Live Class
04/29/2020 at 12:00 PM (EDT) | 120 minutes
04/29/2020 at 12:00 PM (EDT) | 120 minutes
This final module will finish the topic of negotiations with a discussion of the various styles and traits of good negotiators, how to handle different types of negotiations, the importance of preparation and role play. Many tips will be shared and discussed. We will return to the subject of the leasing and marketing team and go into more depth on selecting and managing a listing broker. Students will also gain a better understanding of the importance and key provisions of commission agreements, real estate broker licensing requirements and commission payments. Finally, a number of helpful bonus items will be shared that should provide discussion framework to recap the entire course.