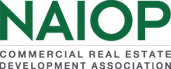 Omnichannel Distribution (I.CON West 2019)
Recorded On: 06/06/2019
The number of ways customers purchase goods (i.e., at a retail location, on a tablet, social media, etc.) is matched by the myriad methods of delivering such goods to the customers. Most traditional and e-commerce retailers are coming to the conclusion that an omnichannel sales, distribution/fulfillment and returns model is needed, but this model is evolving quickly and looks very different for those with their roots in traditional retail or e-commerce. Hear from experts as they share the key characteristics of effective omnichannel distribution networks, the associated labor and transportation costs, and what the distribution network of the future looks like.
Moderator:
David Hudson, Vice President - Leasing/Development, Duke Realty Corporation
Speaker:
Chris Sultemeier, Board Member, Duke Realty Corporation
For the full list of recordings, visit the I.CON West 2019 Archived Recordings page.
Conference Recording Sponsor:
Open to listen to or download MP3 audio.
Open to listen to or download MP3 audio.