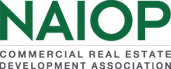 The Multistory Debate (I.CON East 2019)
Recorded On: 09/12/2019
An 18-acre site in Brooklyn will be the future home to a four-story, 1.3-million-square-foot distribution center – the largest multistory warehouse in the U.S. This Sunset Industrial Park is groundbreaking in its scope and design, but some might argue it's just the tip of the iceberg. As prime infill locations are snapped up and demand for one-day delivery ramps up, multistory industrial design becomes a more appealing – and realistic – option. In this session, speakers will take a look at the big picture of building multistory industrial, including demand-drivers, design challenges, cost financing, lender pools, exit strategies, setting rents, educating tenants, CAM costs, fire protection laws and more.
Moderator:
Paul Klink, EVP, Head of Industrial Services, Newmark Knight Frank
Speakers:
Dov Hertz, President, DH Property Holdings
Leslie Lanne, Managing Director, JLL
Jeff Milanaik, Principal, Bridge Development Partners LLC
Brian Milberg, Senior Partner, Sitex Group
For the full list of recordings, visit the I.CON East 2019 Archived Recordings page.
Conference Recording Sponsor:

Open to listen to or download MP3 audio.
Open to listen to or download MP3 audio.