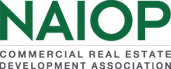 Trucking Innovations (I.CON West 2019)
Recorded On: 06/07/2019
Autonomous trucking promises to hugely disrupt the future of the transportation and logistics industry. What building infrastructure will be needed in the future to accommodate this new technology (cueing lanes, charging stations, guidewires, physical buildings elements)? What will the population reach look like when autonomous trucking is ubiquitous? How will autonomous trucks change the site selection process? Explore these questions and many more.
Moderator:
Curtis Spencer, President, IMS Worldwide, Inc.
Panelists:
Ross Froat, Director of Engineering & IT, American Trucking Association
Kam Simmons, Director of Public Policy and Government Affairs, Starsky Robotics
For the full list of recordings, visit the I.CON West 2019 Archived Recordings page.
Conference Recording Sponsor:
Open to listen to or download MP3 audio.
Open to listen to or download MP3 audio.