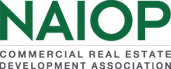 Advanced Real Estate Finance Individual Course Modules
We'll present a comprehensive overview of the commercial mortgage capital markets by identifying lenders, mortgage types and terms.

We'll provide an overview of financing and investing in development and discuss the complexities of valuing and assessing development projects.

This session will focus on developing skills to identify and analyze value-added investment opportunities.

We'll discuss the current size and participants of the public and private real estate capital markets and identify types of real estate financed by sources.

During this session, we'll examine the various sources of equity financing and discuss the investment vehicles used by private equity. Students will become familiar with terms associated with private equity arrangements along with the investment strategies pursued by private equity.

We'll discuss the various tax classifications and exemptions imposed on real estate and examine the methods of calculating depreciation and their impacts on taxation.

Students will review the valuation methodologies used to value an income producing property and gain an understanding of the pros and cons of using direct capitalization versus discounted cash flow and vice versa.

This session begins by reviewing definitions for the cash flows for unlevered property and levered equity, along with defining total return, yield, growth and cap rate. Attendees will learn to recognize the appropriate measure for equity risk created by the presence of leverage and examine the relationships between leverage, and equity risk and return.
| Access Date | Quiz Result | Score | Actions |
| --- | --- | --- | --- |