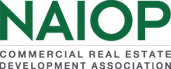 FAQs
On-demand Courses
Q: Is there a required live component to the on-demand courses?
A: No. Students are not required to attend any live sessions. You will log in to the Center for Education website to view the recordings. Your attendance is tracked through NAIOP's Learning Management System.
Q: Can I share this on-demand course with anyone else?
A. No. Payment for a NAIOP on-demand course entitles access for one person only to the course and all materials.
Q: If I decide I want to cancel the course, do I receive a refund?
A: No, refunds will not be issued.
Q: If I only watch part of a recording, does the system know where I stopped or do I have to start from the beginning?
A: The system will remember where you stopped for about 1 week as long as you don't clear your browser history.
Q: What is required to receive credit/proof of attendance for an on-demand course?
A. Students must attend/view 100 percent of the recorded modules in an on-demand course and complete the evaluation. NAIOP Certificate candidates must also take the assessment/test and pass it with a score of 80% or better (24 out of 30 correct). After these requirements are met, you will receive a transcript.
Q: Will I have instant access to all course materials upon registration?
A. Yes. Assuming you register via the NAIOP website, you will receive an email with login instructions from NAIOP Learning within minutes of the payment being processed online. If you register via fax or check, it can take up to three business days from receipt of payment for you to receive your login instructions. Please note, check payments can take up to two weeks to process through the bank. Online registration is the preferred and fastest method.
Q: How do I access the course materials?
A: You access the course materials through your Dashboard. You will need to log in using your email address and password (your NAIOP number unless you changed it).
Q: Can I access and view the recordings and materials on an iPad, iPhone, iPod or other iOS device?
A: Yes, NAIOP's on-demand courses are mobile-friendly.
Q: Do I have to view the modules for the full courses in order?
A. Yes, you will need to view the modules in order. This is how we track completion of each module.
Q: How long do I have to complete the on-demand course?
A: You will have access to all handouts and resource materials for three months from your enrollment/registration date, except for the Brokering in the Digital Age course and the Real Estate as a Service course, which registrants have 60 days to complete. If you registered for an individual module, you have 60 days to complete the module.
Q: Can I repeat a module?
A: Yes. You may repeat any module as many times as you'd like during the three months you have access to the course materials.
Q: Do on-demand courses count towards the Certificate Programs?
A: Yes, all 16-hour on-demand courses count towards the Certificate Programs. NAIOP Certificate candidates must also take the assessment/test for each course and pass it with a score of 80% or better (24 out of 30 correct). Please review the Certificate Programs webpage to see what courses count towards each Certificate. Certificate candidates must register and complete the full course in order to receive credit. The on-demand short courses do not count towards the certificate.
Q: Can I retake the assessment/test?
A: Yes. Students can take the assessment/test up to 5 times. You just use the same test link provided in the materials each time.
Q: How do I ask a question?
A: Please send any question you have regarding content to education@naiop.org. We will forward it to an instructor for a response. Please allow up to a week for a response.
Q: How do I receive my proof of attendance upon completion of the on-demand course?
A: Once you have attended/viewed all eight modules, completed the evaluation and passed the assessment/test (where applicable), you can print your transcript as proof of completion from your Dashboard.
Q: I'm having problems accessing the on-demand course.
A: If you experience any difficulty with accessing an on-demand course or its materials, please email education@naiop.org or call 703-904-7100 between 8:30 a.m. and 5:30 p.m. Eastern time, Monday-Friday.
Q: What program do I need in order to view the recordings?
A: Please use either Chrome or Firefox. These browsers work best. At this time, the recordings are .MP4 files and are accessed through Microsoft Windows Media Player. If your system doesn't have Windows Media Player, or it is out of date, please download it directly from Microsoft. Videos are also viewable using the VLC Media Player, which is downloadable at http://www.videolan.org/vlc/index.html.
Links: links to third party pages are provided for convenience only. We do not express any opinion on the content of any third party pages and expressly disclaim any liability for all third party information and the use of it.
Live Webinars
Q; Are the Webinars recorded?
A: Yes. The recording will be posted to the NAIOP Learning Management System the day after the Webinar.
Q: How do I listen to the Webinar?
A: You can either listen through your computer speakers or dial in using your phone. Once you access the live webinar in Zoom, it will ask you if you are connecting by computer or phone. If you choose phone, it will give you the dial in number then.
Q: What if I have audio issues?
A: Try refreshing your screen by hitting F5 or try a different browser. The best browser to use is Chrome or Firefox.
| Access Date | Quiz Result | Score | Actions |
| --- | --- | --- | --- |