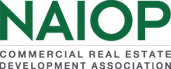 Archived Webinars
Recorded On: 09/20/2022

In this webinar, explore how use of the FTZ program by importers, exporters and 3PLs can provides significant cost savings; strengthen and expedite the supply chain; drive compliance and inventory accuracy; and provide flexible options despite unplanned global logistics disruptions.

Recorded On: 08/23/2022

In this webinar, experts will discuss best practices and share how technology is helping get these projects closer to neighborhoods while keeping key stakeholders in the community happy.

Recorded On: 08/09/2022

Hear lessons learned from a 35-year real estate veteran turned renewable energy expert in this webinar. He'll share the top 10 questions every savvy real estate professional should consider before jumping into the clean energy transition.

Recorded On: 07/26/2022

Experts will share their research and the demographic trends they're seeing, then offer insights into how these trends are shaping the investment landscape and driving decisions in developing and investing in urban/suburban office spaces.

Recorded On: 07/12/2022

Based on their experience representing clients in confidential projects throughout the U.S., two experts will summarize the most important things to know about states' sunshine laws and share a list of best practices for balancing the need for confidentiality with the need to complete CRE development projects.

This webinar will focus on the detrimental impact of excessive transfer taxes on commercial real estate transactions and development, and how NAIOP is working to oppose efforts to increase these taxes in different communities across the U.S.

Recorded On: 06/02/2022

In this webinar you'll hear from experts operating in the region who will cover the state of the market in the New York/New Jersey area, what's driving demand, potential headwinds, and opportunities for commercial real estate developers and investors.

Recorded On: 05/24/2022

In this webinar, hear from both the author of a recent NAIOP Research Foundation report about the risks and opportunities associated with office building conversions, and architects with experience in these types of conversions who can provide an overview of the key considerations that go into converting an office building to a life science, medical office or multifamily use.

Recorded On: 05/10/2022

In this webinar, hear directly from the authors of a recent research brief from the NAIOP Research Foundation, "Seeing Past the Pandemic: Industrial Demand and U.S. Seaports," on the historical trends in port activity; local logistics employment; vacancies, rents and absorption rates in adjacent industrial markets; and more.

Recorded On: 04/26/2022

In this webinar, experts from three different design firms will share their vision for the office of tomorrow.
| Access Date | Quiz Result | Score | Actions |
| --- | --- | --- | --- |