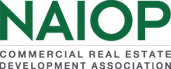 Archived Webinars
Recorded On: 03/21/2023

Join these experts for a discussion on how current market conditions and the pandemic have reshaped the talent management industry, recent findings on industry employment trends and compensation, recruitment and retention tactics, and the future of the commercial real estate workforce.

Recorded On: 03/14/2023

In this webinar, learn about seismic building codes for life safety only, how to use retrofitting to make existing structures more resistant to seismic activity, the estimated costs of seismic retrofits, the benefits of these features and more.

Recorded On: 02/28/2023

In this webinar, a panel of experts in the SoCal and Inland Empire markets will share their insights into local industrial demand and absorption, trends and opportunities in the sector, and more.

Recorded On: 02/23/2023

Join us as we share the 5 steps your team needs to walk through for quantifying the value you provide to your audience and charge your share of the pie in your pricing.

Recorded On: 02/14/2023

In this webinar, hear from the author of a NAIOP Research Foundation report that examines how CRE firms are using advanced data analytics in site selection, design, and valuation for commercial buildings via research and interviews with brokers, data providers, investors, developers and professionals at CRE technology firms.

Recorded On: 01/24/2023

In this webinar, hear from the author of "Sustainable Brownfield Redevelopment," a research report from the NAIOP Research Foundation. Christopher De Sousa, Ph.D., MCIP, RPP, professor at the School of Urban and Regional Planning at Toronto Metropolitan University, has studied more than two dozen brownfield redevelopment projects across the U.S. and will share lessons learned from these projects offer developers guidance on how they can partner with the public and nonprofit sectors to explore, realize and advance a more sustainable future.

Recorded On: 12/20/2022

Gain an understanding of the real-life benefits of tokenization and secondary trading in the real estate industry with this webinar led by Ryan Zega, Associate Director of Business Development and Capital Markets at tZERO.

Recorded On: 12/06/2022

Get the inside track on upcoming opportunities in the office sector with Hany Guirguis, Ph.D., Professor, Economics & Finance, Manhattan College and Michael J. Seiler, DBA, J.E. Zollinger Professor of Real Estate & Finance, College of William & Mary.

Recorded On: 11/15/2022

This webinar will provide members with an update on recently enacted legislation and proposed federal regulations of importance to the commercial real estate industry, focusing on NAIOP's legislative priorities, including developments in tax, energy, and environmental policy.

Recorded On: 11/08/2022

Kristin Jensen, principal and managing director at Gensler Seattle, will leverage firsthand knowledge from over 20 years of experience leading development projects to bridge the perspective of developer and designer as she facilitates a conversation around the value of technology in the design, construction, and operation of buildings designed for the future.
| Access Date | Quiz Result | Score | Actions |
| --- | --- | --- | --- |