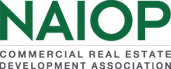 Archived Webinars
This webinar will focus on the detrimental impact of excessive transfer taxes on commercial real estate transactions and development, and how NAIOP is working to oppose efforts to increase these taxes in different communities across the U.S.

Recorded On: 06/02/2022

In this webinar you'll hear from experts operating in the region who will cover the state of the market in the New York/New Jersey area, what's driving demand, potential headwinds, and opportunities for commercial real estate developers and investors.

Recorded On: 05/24/2022

In this webinar, hear from both the author of a recent NAIOP Research Foundation report about the risks and opportunities associated with office building conversions, and architects with experience in these types of conversions who can provide an overview of the key considerations that go into converting an office building to a life science, medical office or multifamily use.

Recorded On: 05/10/2022

In this webinar, hear directly from the authors of a recent research brief from the NAIOP Research Foundation, "Seeing Past the Pandemic: Industrial Demand and U.S. Seaports," on the historical trends in port activity; local logistics employment; vacancies, rents and absorption rates in adjacent industrial markets; and more.

Recorded On: 04/26/2022

In this webinar, experts from three different design firms will share their vision for the office of tomorrow.

Recorded On: 04/12/2022

Whether you are developing, investing or brokering industrial real estate, you know the product has been hot and continues to expand. E-commerce, last mile delivery, two-story urban distribution centers and more continue to shape all aspects of the multifaceted industrial market.

Recorded On: 03/29/2022

In this webinar, the author of the NAIOP Research Foundation's "Economic Impacts of Commercial Real Estate, 2022 U.S. Edition" will discuss recent trends in construction expenditures, commercial real estate's contributions to the economy and emerging trends in office, retail and industrial development.

Recorded On: 03/08/2022

Join these two experts for a discussion on how the pandemic has reshaped the talent management industry, recent findings on industry employment trends and compensation, recruitment and retention tactics, and the future of the commercial real estate workforce.

Recorded On: 02/22/2022

A desk at home, the downtown office, a co-working space with great coffee… the options for where employees can go to work have grown exponentially. But as vaccine rates rise and more businesses are getting back to the office, some organizations are revisiting their real estate footprint. Is the hub-and-spoke model, already a buzzword pre-COVID, poised to take off?

Recorded On: 02/08/2022

In this webinar, experts from Bridge Investment Group will discuss data-driven methodologies for identifying the industrial sector's prime growth markets with long-term growth potential.
| Access Date | Quiz Result | Score | Actions |
| --- | --- | --- | --- |