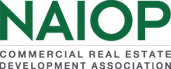 Archived Webinars
Recorded On: 09/19/2023

Has the fear of saying the wrong thing prevented you from learning more about diversity, equity and inclusion (DEI) or fully engaging in acts of everyday allyship? In this safe, interactive, capacity-building session, explore how intentional language can advance priorities like equity, belonging, wellness and justice.

Recorded On: 08/22/2023

In this webinar, explore the process of increasing your organization's competitive edge and learn why this should begin by transforming your legal function into your main driver for innovative operations. Nadine Ezzie, founder of ezzie + co., will share a proven roadmap that any CRE organization, together with its legal function, can employ to stop the resource bleed, including the use of process optimization and tech adoption.

Recorded On: 08/08/2023

In this webinar, the authors of a recent report from the NAIOP Research Foundation will share design recommendations that can improve occupant well-being and share their design for a prototype distribution center with elements and features that contribute to a healthier and safer work environment.

Recorded On: 07/26/2023

If time has taught us anything, it's that making progress on diversity, equity and inclusion (DEI) in commercial real estate is tough. The workforce deserves – and increasingly demands – meaningful progress, but often organizations aren't sure where to begin. This webinar will set a strong foundation for organizations just starting off on this journey or in need of a refresher.

Recorded On: 07/18/2023

Learn about the opportunities for commercial real estate owners in installing EV charging stations, as well as the top five considerations as you evaluate options for owning, licensing, and leasing infrastructure.

Recorded On: 06/27/2023

To register for this webinar, please click on the Webinar Registration tab. In this webinar, explore the process of transforming underused office spaces into vibrant and livable residential buildings.

Recorded On: 06/13/2023

Across the U.S., state and local governments are considering policies to increase taxes, ban warehouse development, mandate building electrification, and strengthen local permitting processes. This webinar will focus on the industry's challenges and responses to these initiatives.

Recorded On: 05/23/2023

In this webinar you'll hear from experts operating in the region who will cover the state of the market in the New York/New Jersey area, what's driving demand, potential headwinds, and opportunities for commercial real estate developers and investors.

Recorded On: 05/09/2023

This webinar will explore the latest trends and developments in solar and energy storage for commercial and industrial developments in California.

Recorded On: 04/25/2023

Mansoor Ghori will discuss the future of Commercial Property Assessed Clean Energy (C-PACE) financing and how commercial real estate owners, investors and developers can utilize it as a long-term, alternative form of financing for energy-efficient and sustainable projects.
| Access Date | Quiz Result | Score | Actions |
| --- | --- | --- | --- |