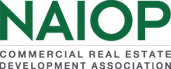 Archived Webinars
Recorded On: 05/23/2023

In this webinar you'll hear from experts operating in the region who will cover the state of the market in the New York/New Jersey area, what's driving demand, potential headwinds, and opportunities for commercial real estate developers and investors.

Recorded On: 05/09/2023

This webinar will explore the latest trends and developments in solar and energy storage for commercial and industrial developments in California.

Recorded On: 04/25/2023

Mansoor Ghori will discuss the future of Commercial Property Assessed Clean Energy (C-PACE) financing and how commercial real estate owners, investors and developers can utilize it as a long-term, alternative form of financing for energy-efficient and sustainable projects.

Recorded On: 04/18/2023

In this webinar, authors of the NAIOP Research Foundation's "Economic Impacts of Commercial Real Estate, 2023 U.S. Edition" will discuss key takeaways from the report, trends in construction expenditures, trends in office, retail and industrial development, and more.

Recorded On: 04/11/2023

After two years of record demand for industrial real estate, what is next for the sector?

Recorded On: 03/21/2023

Join these experts for a discussion on how current market conditions and the pandemic have reshaped the talent management industry, recent findings on industry employment trends and compensation, recruitment and retention tactics, and the future of the commercial real estate workforce.

Recorded On: 03/14/2023

In this webinar, learn about seismic building codes for life safety only, how to use retrofitting to make existing structures more resistant to seismic activity, the estimated costs of seismic retrofits, the benefits of these features and more.

Recorded On: 02/28/2023

In this webinar, a panel of experts in the SoCal and Inland Empire markets will share their insights into local industrial demand and absorption, trends and opportunities in the sector, and more.

Recorded On: 02/14/2023

In this webinar, hear from the author of a NAIOP Research Foundation report that examines how CRE firms are using advanced data analytics in site selection, design, and valuation for commercial buildings via research and interviews with brokers, data providers, investors, developers and professionals at CRE technology firms.

Recorded On: 01/24/2023

In this webinar, hear from the author of "Sustainable Brownfield Redevelopment," a research report from the NAIOP Research Foundation. Christopher De Sousa, Ph.D., MCIP, RPP, professor at the School of Urban and Regional Planning at Toronto Metropolitan University, has studied more than two dozen brownfield redevelopment projects across the U.S. and will share lessons learned from these projects offer developers guidance on how they can partner with the public and nonprofit sectors to explore, realize and advance a more sustainable future.
| Access Date | Quiz Result | Score | Actions |
| --- | --- | --- | --- |