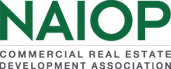 NAIOP Webinars and archived webinar recordings are free for NAIOP members and $49 USD ($63 CAD) for nonmembers.
Webinars
Includes a Live Web Event on 02/01/2022 at 4:00 PM (EST)

Larry Sabato, Ph.D. will discuss today's political landscape, the midterm elections, and what we can expect Congress and the Biden administration to focus on moving forward.

Includes a Live Web Event on 02/08/2022 at 2:00 PM (EST)

In this webinar, experts from Bridge Investment Group will discuss data-driven methodologies for identifying the industrial sector's prime growth markets with long-term growth potential.

Includes a Live Web Event on 02/22/2022 at 2:00 PM (EST)

A desk at home, the downtown office, a co-working space with great coffee… the options for where employees can go to work have grown exponentially. But as vaccine rates rise and more businesses are getting back to the office, some organizations are revisiting their real estate footprint. Is the hub-and-spoke model, already a buzzword pre-COVID, poised to take off?

Includes a Live Web Event on 03/08/2022 at 2:00 PM (EST)

Join these two experts for a discussion on how the pandemic has reshaped the talent management industry, recent findings on industry employment trends and compensation, recruitment and retention tactics, and the future of the commercial real estate workforce.

Includes a Live Web Event on 04/12/2022 at 2:00 PM (EDT)

Whether you are developing, investing or brokering industrial real estate, you know the product has been hot and continues to expand. E-commerce, last mile delivery, two-story urban distribution centers and more continue to shape all aspects of the multifaceted industrial market.

Includes a Live Web Event on 07/12/2022 at 2:00 PM (EDT)

Based on his experience representing clients in confidential projects throughout the U.S., an expert will summarize the most important things to know about states' sunshine laws and share a list of best practices for balancing the need for confidentiality with the need to complete CRE development projects.
Recent Archived Webinar Recordings
Recorded On: 01/25/2022

In this webinar, experts will share practical applications of automation and AI in property investment and asset management used today by leading investors and asset managers, new alternative data sources used for more comprehensive investment analyses, and how to optimize property screening and acquisition process to secure the best deals.

Recorded On: 01/11/2022

In this webinar, the authors of the Foundation report will discuss how upgrading to a grid-type analysis can help investors and developers identify their target markets faster and more reliably, aligning their strategy and risk tolerance to the markets that will offer the greatest opportunity.

Recorded On: 12/13/2021

Get the inside track on upcoming opportunities in the office sector with Hany Guirguis, Ph.D., Professor, Economics & Finance, Manhattan College and Michael J. Seiler, DBA, J.E. Zollinger Professor of Real Estate & Finance, College of William & Mary.

Recorded On: 12/01/2021

This panel discussion will allow tenant rep experts from both the retail and industrial sides to share their direct experience working with retail occupiers' clients in solving last-mile issues, and strategies from micro fulfillment centers to pick up in store to repurposing "dark stores."

This webinar will focus on state and local efforts to reduce carbon emissions by banning the use of natural gas as a heating and hot water source in commercial buildings.
| Access Date | Quiz Result | Score | Actions |
| --- | --- | --- | --- |