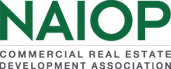 NAIOP Webinars and archived webinar recordings are free for NAIOP members and $49 USD ($66 CAD) for nonmembers.
Webinars
Includes a Live Web Event on 12/13/2021 at 2:00 PM (EST)

Recorded On: 10/12/2021

This package includes a series of six (6) office-focused webinars hosted by NAIOP throughout 2021.

Includes a Live Web Event on 12/13/2021 at 2:00 PM (EST)

Get the inside track on upcoming opportunities in the office sector with Hany Guirguis, Ph.D., Professor, Economics & Finance, Manhattan College and Michael J. Seiler, DBA, J.E. Zollinger Professor of Real Estate & Finance, College of William & Mary.

Includes a Live Web Event on 01/11/2022 at 2:00 PM (EST)

In this webinar, the authors of the Foundation report will discuss how upgrading to a grid-type analysis can help investors and developers identify their target markets faster and more reliably, aligning their strategy and risk tolerance to the markets that will offer the greatest opportunity.
Recent Archived Webinar Recordings
Recorded On: 12/01/2021

This panel discussion will allow tenant rep experts from both the retail and industrial sides to share their direct experience working with retail occupiers' clients in solving last-mile issues, and strategies from micro fulfillment centers to pick up in store to repurposing "dark stores."

This webinar will focus on state and local efforts to reduce carbon emissions by banning the use of natural gas as a heating and hot water source in commercial buildings.

Recorded On: 11/02/2021

Gain a greater understanding of the air cargo industry in this webinar led by Aeroterm, the leading owner and provider of capital, expertise, and facility-related services to airports throughout North America, with over 15 million square feet of property and development at 36 airports.

Recorded On: 10/12/2021

In this webinar, Mark Bryan, Director of Innovation + Research, M+A Architects, will share ways to create value for you and your clients post-pandemic and beyond, citing key ways to best position your organization in response to behavioral shifts, new consumer/generational needs, and changes to the workplace that can create cultural transformation and success.

Recorded On: 09/21/2021

In this webinar, hear about best practices and case studies that show which amenities or building features are most effective and offer the best ROI.
| Access Date | Quiz Result | Score | Actions |
| --- | --- | --- | --- |