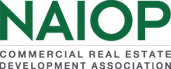 On-demand Courses
NAIOP's high quality courses cover all aspects of commercial real estate and include valuable insights from seasoned professionals who provide their real-world knowledge and expertise. The course catalog includes a range of course levels, from industry fundamentals for those new to the field to advanced content for experienced professionals. Courses are online, self-paced and on-demand so that learners can participate on their own terms and fit education into even the busiest schedule. New courses are added each year to provide cutting-edge content on the most relevant topics to both members and nonmembers looking to build knowledge and advance their careers in commercial real estate.

Advanced Development Practices is a sequel to the Essentials of the Development Process and builds on the concept of a Development Matrix where the seven stages of Real Estate Development are combined with the eight Tasks required in each stage to produce a 56-cell matrix.

This course provides the intermediate- to senior-level real estate professional with techniques used to analyze, finance and structure real estate transactions.

NAIOP has partnered with the Altus Group to offer NAIOP members a discounted price of $900. Please contact the NAIOP Center for Education at education@naiop.org for the promo code. This package includes six eLearning courses, Certification Manual (eBook), three month Academic (Windows Compatible Only) ARGUS Enterprise License, Prep Exam and the ASC Exam.

New for 2023! The concepts presented in this course provide a critical foundation for any professional working in commercial real estate.

Construction Management is an introductory course designed exclusively for the real estate professional with little or no prior CM knowledge. The course provides a practical understanding of the planning, design and construction processes from project initiation to closeout.

This survey course will examine the seven stages of a comprehensive real estate development model at an introductory level.

Financial Analysis of Development Projects provides students with the analytical theory and practical tools needed to appropriately evaluate the financial feasibility of complex value-added and opportunistic real estate investments, including ground-up development projects for all major property types, as well as commercial and residential rehabilitation.

NEW COURSE! This interactive on-demand course provides learners with a detailed look at this dynamic product type.

Learn about the commercial leasing process, the comprehensive role of the leasing professional in a development project, identify key aspects of marketing commercial space for lease, and explore a range of applied negotiation strategies intended to immediately maximize the value of every commercial lease.

This course will provide the entry level real estate professional with an understanding of the components of today's "big box" industrial warehouse, and an overview of the steps involved in the ground-up development of an industrial building including the roles, analytical tools used, critical decisions, tasks, risks and pitfalls that apply at each step of the process.

NEW! This course is a valuable roadmap for a first-time fund sponsor, investor, or anyone seeking to better understand real estate private equity funds.

This course provides professionals with an understanding of the latest utilizations of and best practices for the real estate as a service model from coworking spaces to office amenities to flexible leases and more.

Real Estate Investment and Capital Markets examines at an intermediate to senior level the intersection of real estate space markets and real estate capital markets by exploring in depth the Four Quadrants of Real Estate Finance: (1) private debt, (2) public debt, (3) private equity, and (4) public equity, and their application to real estate space markets, as well as exploring derivative markets that involve real estate.

This course will familiarize you with many of those potential issues, explore the so-called "bundle of rights" associated with real estate ownership, and the contractual agreements used to create and transfer those rights.

The Site Feasibility and Market Analysis course is designed for the intermediate experienced- level real estate professional. The course starts with an analysis of macro- economics that drive and support the demand for real estate development.
| Access Date | Quiz Result | Score | Actions |
| --- | --- | --- | --- |