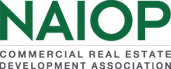 Archived Conference Recordings
NAIOP's premier industrial-focused conference, I.CON Virtual, took place online June 23-25, 2020. Whether you missed the conference and want to catch up, or just revisit some of your favorite sessions, you can purchase this set to do so.

Our panel will address strategies for recruiting and engaging a workforce that's more diverse in all ways (gender, racial/ethnic, age and LGBTQ) and in all roles (developers, architects, brokers and more).

California residents will vote on a ballot initiative to increase the property tax burden on commercial real estate by lifting the protections of Proposition 13. If the initiative is adopted in November 2020, commercial real estate in California would pay an estimated $11 billion in additional property taxes.

Delve into the latest trends reshaping retail and how building owners can plan for both the retail landscape today and what's coming up next.

Take a comprehensive look at coworking to better understand what this model means for building owners and its impact on vacancy, pricing, building systems and leases.

Hear success stories and pain points from customers using asset management software and platforms including VTS, Wired Score, and Honest Buildings.

Take a look at the factors behind tenant investments and assess how tenant technology, including robotics systems, impacts both employment and location choices.

Get up to speed on the latest in temperature-controlled industrial buildings including the market drivers of this trend.

This session will take a deep dive into people problems: making the best use of human capital and overcoming obstacles including labor shortages in commercial real estate.

Learn about the current state of the federal/state legal and regulatory climate; leasing, title and finance issues to consider in any transaction; accounting and banking challenges that must be met; opportunities/challenges for investment funds, including public and private REITs; and whether the excitement is limited to the industrial market or extends to the retail market.
| Access Date | Quiz Result | Score | Actions |
| --- | --- | --- | --- |