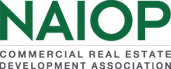 Financial Analysis of Development Projects Individual Course Modules
Most real estate professionals are focused on buildings, but most of the risk and reward in real estate is actually to be found in the land development phase, so learning the skills of this face is central to succeeding as a developer. In this Module, students will explore land investment strategies.

In this Module, we'll describe the interaction between space and capital markets.

Students will develop skills to identify and analyze value-added investment opportunities.

We will focus on financing and investing in a mixed-use development during this session.

This module will provide a thorough overview of financing and investing in development.

This session will cover the various tax classifications and exemptions imposed on real estate in addition to addressing accounting and tax issues for development projects.

In this session, we will examine the sources of equity financing and discuss the organizational forms and joint ventures for value added and opportunistic real estate investments.

This course will focus on risk management. We will identify and pinpoint risk exposures during the development process as a problem to be solved with a risk management solution.
| Access Date | Quiz Result | Score | Actions |
| --- | --- | --- | --- |