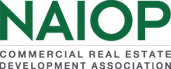 Clearing the Air: The Cannabis Industry's Impact on CRE (CRE.Converge 2019)
Recorded On: 10/15/2019
The cannabis industry presents potential significant economic benefits for commercial real estate; however, cannabis-related real estate transactions are fraught with a variety of potential pitfalls. Learn about the current state of the federal/state legal and regulatory climate; leasing, title and finance issues to consider in any transaction; accounting and banking challenges that must be met; opportunities/challenges for investment funds, including public and private REITs; and whether the excitement is limited to the industrial market or extends to the retail market.
Moderator:
Jack Fersko, Esq., Partner, Greenbaum, Rowe, Smith & Davis LLP
Panelists:
Doug Fagan, President/CFO, Partner Colorado Credit Union
Rick Frimmer, JD, CPA, Managing Director, EisnerAmper LLP
Rob Sechrist, President, Pelorus Equity Group
Philip Wilson, Office Managing Partner, Marcum LLP
For the full list of recordings, visit the CRE.Converge 2019 Archived Recordings page.
Conference Recording Sponsor:

Clearing the Air: The Cannabis Industry's Impact on CRE
Open to listen to or download MP3 audio.
Open to listen to or download MP3 audio.