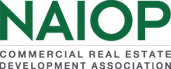 Global Investment Trends and Opportunities (CRE.Converge 2019)
Recorded On: 10/15/2019
Understand the thought process of smart capital seeking to invest in the U.S. office and industrial products. Our panel will share their expertise on what appeals to investors as well as the technology and tenant demand trends that are reshaping our industry. They will focus on how real estate product is evolving to create new investment strategies.
Moderator:
Bahram Motamedian, Chief Strategy Officer, USAA Real Estate
Panelists:
Ambrish Baisiwala, CEO, Portman Holdings, LLC
Laurence Bastien, Director, Real Estate Investment, PSP Investments
Audrey Koehn, ASID, LEED AP, Global Interiors Leader | Principal, DLR Group
For the full list of recordings, visit the CRE.Converge 2019 Archived Recordings page.
Conference Recording Sponsor:
Global Investment Trends and Opportunities
Open to listen to or download MP3 audio.
Open to listen to or download MP3 audio.