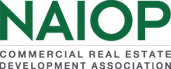 Moneyball for Real Estate Webinar
Recorded On: 03/19/2019
In today's commercial real estate landscape, most markets are highly saturated and developers are attempting to "out-amenitize," "out-incentivize" and "out-build" the building next door. Commercial real estate is highly commoditized, but it doesn't need to be — especially for those armed with the right insights.
What if you could know who your target audiences really are, what to develop for them, where, at what cost and why? How might such insights affect risk profiles, lease-up timetables, rent premiums, retention rates and overall asset value?
In this webinar, Brightline Strategies, Inc. President and CEO Michael Broder will examine how the application of predictive research methodologies enables real estate owners and operators to:

mitigate development risk;
deliver more relevant and resonant programming, placemaking and positioning;
reduce marketing spend and yield a higher ROI;
increase preference, pace and premiums; and
lower tenant attrition and drive greater asset performance.
Michael H. Broder
CEO
Michael Broder serves as president and chief executive officer of Brightline Strategies.
Prior to forming the company in January 1999, Mr. Broder served as campaign strategist and media consultant to several gubernatorial, senatorial and congressional candidates throughout the northeast region during the 1994, 1996 and 1998 election cycles. He also served in the Office of Political Affairs in the first Bush Administration.
Mr. Broder's work has received numerous awards including: Pollie, Telly, ADDY, AMR Gold Medals, and the International Television and Video Association Award of Excellence. He has lectured at the George Washington University's undergraduate School of Political Communications and the Graduate School of Political Management.
Mr. Broder holds a B.A. in Political Communications from The George Washington University, a M.A. in Campaign Management from the Graduate School of Political Management at The George Washington University, and a J.D. from The Catholic University of America, Columbus School of Law.
$i++ ?>
Moneyball for Real Estate Webinar
03/19/2019 at 2:00 PM (EDT) | 45 minutes
03/19/2019 at 2:00 PM (EDT) | 45 minutes
Moneyball for Real Estate Evaluation
5 Questions