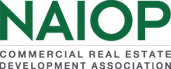 Success in Succession Webinar
Recorded On: 08/20/2019
The Advantage Series is an exclusive member benefit, delivering expert insights into the latest research to help you make informed business decisions.
While many professionals know the importance of succession planning for the continued success of their organization, the process may feel overwhelming and unwieldy. Brian Haney, founder and vice president of The Haney Company, a family-owned full-service financial practice, will lead this webinar on effective succession planning for businesses. He'll cover what succession planning actually entails, address unique family dynamics, ways to mitigate risk, how to "change hands" without losing money or momentum, transfer knowledge effectively, and more. A Q&A will follow the speaker's remarks.
Brian Haney CLTC, CFS, CFBS, CIS, LACP
Vice President
Vice President, The Haney Company.
Brian has been in the Financial Services Business since 2003, working with a diverse group of clients representing a slice of the Washington DC marketplace.
As a native of the Washington area, he grew up in Chevy Chase, Maryland, attending high school in Bethesda.
He founded The Haney Company with his father 6 years ago, to combine 2 generations of industry experience.
With more than a decade of experience in Banking, Investments, Asset management and insurance, Brian's expertise and keen insights provide organizations, businesses and individuals with unique and innovative strategies to meet their insurance needs and financial goals. The marriage between his father's association/non-profit expertise and his private industry background give the Haney Company a substantial edge in the marketplace.
$i++ ?>
08/20/2019 at 2:00 PM (EDT) | 45 minutes
08/20/2019 at 2:00 PM (EDT) | 45 minutes
Success in Succession Evaluation
5 Questions