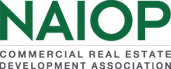 The Impact of COVID-19 Supply Chain Disruptions on U.S. Industrial Webinar
Recorded On: 05/05/2020
Join us for an in-depth analysis on the Industrial sector presented by the CoStar Group Advisory Services team. Early signs of supply chain disruptions are evident in global container pricing, which has seen a drop of over 50% since the end of 2019, as tracked by the Baltic Exchange Dry Index. Substantial pricing changes such as these have not occurred since the Great Recession and typically indicate some type of demand or supply-side shock in the market; the coronavirus is an unprecedented dual-shock event. In this webinar, explore supply chain relationships around the world, the evolution of these linkages post-crisis and the potential impact on the U.S. industrial sector.
Speakers:
Michael Cohen, Vice President of Advisory Services, CoStar Group
Juan Arias, Senior Consultant, CoStar Group
Joseph Biasi, Consultant, CoStar Group
This webinar is open to all audiences and is not restricted to NAIOP members. To register, login or create a new account by clicking on the register button at the top of this page.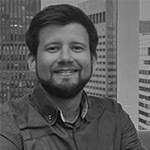 Juan Arias
Senior Consultant
A Senior Consultant with CoStar Portfolio Strategy in Boston, serving as a strategic advisor to a broad range of the largest commercial real estate market participants.
Specializing in the industrial space, Juan helps clients properly assess their portfolio risks and opportunities while also contributing to CoStar's platform through a number of white papers and webinars.
Juan has been quoted in media outlets including NREI, Bisnow, and Curbed LA.
Prior to joining CoStar, Juan worked as a Commercial Loan underwriter and servicer at an international asset management firm originating and underwriting loans across the four major property types.
$i++ ?>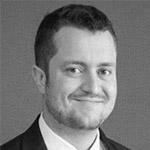 Joseph Biasi
Consultant
Consultant with CoStar Portfolio Strategy in Boston.
He works with a broad range of clients to design strategies for investing in commercial real estate markets. Joseph specializes in macroeconomics, including helping clients understand economic risk and utilizing labor market trends. He has contributed to the CoStar platform through multiple client updates and webinars.
Joseph has been quoted in media outlets including NREI, Globe Street, and Bisnow.
Prior to joining CoStar, Joseph worked as a research analyst for Hunneman RE as well as a research assistant for The Clearing House and the Federal Reserve Bank of Boston, where he worked on research covering post-crisis era financial regulation. He has also coauthored a paper published in a peer-reviewed journal and worked on several more as an assistant.
$i++ ?>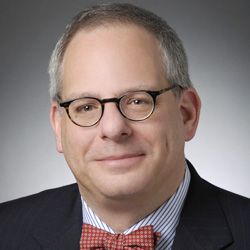 Michael Cohen
Vice President of Advisory Services
Serves as Vice President, Advisory Services with CoStar Group, the leading provider of commercial real estate information, analytics and online marketplaces. Headquartered in Washington, DC, CoStar maintains offices worldwide with a staff of over 4,000, including the industry's largest professional research organization.
Under Mr. Cohen's leadership, Advisory Services provides a range of bespoke research services to a client list that represents a "Who's Who" of global real estate market participants including commercial banks, insurance companies, Wall Street firms, government agencies, pension funds, investment advisors, real estate investment trusts, and private investors.
Mr. Cohen regularly speaks to industry organizations, is often quoted in the national press, and has appeared on both CNBC and Bloomberg Television. Professional associations include the Pension Real Estate Association (PREA), National Multifamily Housing Council (NMHC) and National Apartment Association (NAA).
Prior to joining CoStar Group, Mr. Cohen worked for leading analyst organizations in both the real estate and technology industries.
$i++ ?>
Key:

Complete

Next

Failed

Available

Locked
The Impact of COVID-19 Supply Chain Disruptions on U.S. Industrial Webinar
05/05/2020 at 2:00 PM (EDT) | Recorded On: 05/05/2020
05/05/2020 at 2:00 PM (EDT) | Recorded On: 05/05/2020
The Impact of COVID-19 Supply Chain Disruptions on U.S. Industrial Evaluation
5 Questions