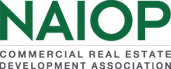 The Latest Trends in Retail (CRE.Converge 2019)
Recorded On: 10/15/2019
Delve into the latest trends reshaping retail and how building owners can plan for both the retail landscape today and what's coming up next. Topics covered will include enhancing the customer experience, converting some portions of the site into other uses, updating the merchandising mix, and ways to optimize omnichannel fulfillment.
Speakers:
Larry Casey, President and COO, Donahue Schriber Realty Group
Amy Sands, Managing Director, JLL
Karen Strack, SVP Tenant Coordination & Lease Documentation, Unibail-Rodamco-Westfield
Lorena Tomb, CEO and Founder, Urbanlime Real Estate
For the full list of recordings, visit the CRE.Converge 2019 Archived Recordings page.
Conference Recording Sponsor:

The Latest Trends in Retail
Open to listen to or download MP3 audio.
Open to listen to or download MP3 audio.