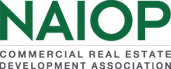 Advanced Real Estate Finance Online Course

Includes a Live Event on 05/30/2019 at 12:00 PM (EDT)

Course Dates: Thursdays, May 2 - June 27, 2019, Noon - 2:00 p.m. eastern time - The Advanced Real Estate Finance course will provide the intermediate to senior level real estate professional with techniques used to analyze, finance and structure real estate transactions.

Workshop: Industrial Urban Solutions

This workshop will be held in conjunction with I.CON West 2019, June 5, 2019, from 1-4 p.m. at the Hyatt Regency Long Beach in Long Beach, California. In this interactive workshop, participants will explore creative ways to develop new uses for urban industrial buildings.