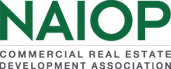 Advance Development Practices Individual Course Modules
This module discusses the disposition tasks that include the seller's due diligence, sales contracts, pre- and post-closing conditions, and seller-financing opportunities.

This module discusses location, location, and location issues in terms of off-site transportation systems and on-site accessibility requirements.

This module emphasizes that all improvements must be planned, designed, engineered, constructed, maintained, and renovated or replaced.

This module emphasizes the need for developers to obtain permits and approvals that are specific to the stage of development that is being undertaken.

This module discusses environmental challenges in terms of environmental studies; sustainability certifications; surface, sub-surface and atmospheric characteristics of the site; and possible historical and cultural restrictions on a site.

This session discusses the need for accurate and thoughtful market forecasts and projections and then emphasizes the need for a coherent marketing strategy to capture the market opportunities.

This module addresses the need for accurate financial projections and record keeping as well as the accumulation of debt and equity capital for the real estate development.

This session begins with a brief review of the Development Matrix and then focuses on the five sub-tasks in the Acquisition Task category.
| Access Date | Quiz Result | Score | Actions |
| --- | --- | --- | --- |