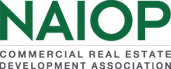 Real Estate Law and Land Use Policy Individual Course Modules
Students will review the essential elements of a valid contract and learn how to summarize remedies available in the event of breach of contract. We'll also look at how to analyze key contractual provisions.

In this session, we'll define real property and review real property rights. We'll also examine possessory and non-possessory interests in real property as well as discuss different forms of co-ownership of real property.

​In this class, students will learn how to define public-private partnerships (PPPs) and their role in the real estate sector. We'll evaluate opportunities and challenges involved in PPPs and discuss public finance and regulatory tools used in them.

Students will learn how to evaluate justifications for government intervention in land markets. We'll discuss introducing sources of government authority to regulate the use of land as well as municipal zoning ordinances and the rezoning process.

This session begins by considering ways commercial real estate leases mitigate risk. Then discussion continues with emerging trends in real estate lease structures and evaluating the legal remedies available in the event of default.

In this session, we'll consider the legal concerns of developers, contractors and lenders. Students will learn to evaluate contractual methods of allocating risks and responsibilities. We'll also discuss the legal relationship between contractors and subcontractors.

In this course, students will learn how to identify sources of debt financing and review common loan documents. Students will discuss construction loans and permanent loans and explore different types of security interests.

This session will relate the concept of legal title to real property rights, compare and contrast different types of deeds, plus delve into the process of voluntarily transferring title.
| Access Date | Quiz Result | Score | Actions |
| --- | --- | --- | --- |