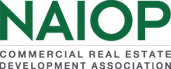 Basic Real Estate Finance Individual Course Modules
We'll discuss the skills necessary to estimate the maximum loan amount a property will support and to choose between financing options with different terms.

Leverage is incorporated into the reconstructed operating statement in this section to analyze the financial performance of a real estate investment.

This session will emphasize mortgage terminology and basic skills such as calculating mortgage payments and balances in this module.

Capitalization rates and discount rates will be broken down into their component parts to help students estimate potential changes in the rates over time.

This module will cover the legal aspects of real estate leases and focus on how each type of lease structure influences cash flow/value.

In this module, we will differentiate discounted cash flow analysis from direct capitalization when the technique is presented to provide students with a clear understanding of the relationship between the two approaches to valuation.

This module will focus on the basic structure of a real estate operating statement and how capitalization rates are used in conjunction with the operating statement to derive an estimate of value.

This session focuses on the relationship between the space market and the capital market, which will be used as a framework for the entire course.
| Access Date | Quiz Result | Score | Actions |
| --- | --- | --- | --- |