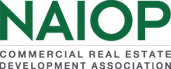 COVID-19 Webinar Archives
Recorded On: 04/27/2021

In this webinar, experts will offer key insights as to what they are seeing in the market, what those trends mean for the future, and what you can do to prepare now.

Recorded On: 03/31/2021

In this webinar, speakers from CBRE will share their vision for a hybrid store that allows consumers to engage and purchase seamlessly in store and online across a wide range of retail categories and product lines.

Recorded On: 03/23/2021

Examine the biggest trends in commercial real estate employment so you can make more strategic hiring and business decisions. Join these two experts for a discussion on how the pandemic has reshaped the talent management industry, recent findings on industry employment trends and compensation, recruitment and retention tactics, and the future of the commercial real estate workforce.

Recorded On: 02/09/2021

This webinar will provide insight into the role that cold storage plays in rolling out pharmaceuticals and vaccines.

Recorded On: 01/12/2021

Attorney George A. Pincus, Esq., of Stearns Weaver Miller, P.A., will provide an update following his April 2020 webinar and discuss any changes in the last 10 months. He will provide expert guidance about the considerations to keep in mind during discussions with a lender and advise how to document any forbearance or loan modification agreements.

Recorded On: 11/17/2020

During this webinar, speakers will outline a strategic approach to these topics and detail an implementation framework, conceptual costs, integrated and sustainable operations, and more.

Recorded On: 11/04/2020

This session will review the results of a survey conducted of the world's top corporate site-selectors to share their views on these trends, and how localities – urban, suburban and rural – can best position themselves in this ever-evolving economy.
| Access Date | Quiz Result | Score | Actions |
| --- | --- | --- | --- |