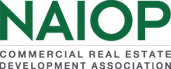 Leasing, Marketing and Negotiations Individual Course Modules
This course will describe and examine the various types of leases and lease structures, examine the importance of use clauses and their key components, the legal issues for those involved in leasing a property, and discuss the various styles and traits of good negotiators.

The project economics course will go into more detail about how project rents are determined as well as how net effective rents are computed.

This course will explore various strategies to help you successfully market an available project.

This course will discuss what projects are in the context of leasing, marketing and negotiation, and by understanding the origins, we can help to define the issues, opportunities and potential pitfalls that create project success or failure.

This course will provide students with the necessary skills to successfully evaluate potential tenants and discuss the important process of underwriting.

In this course, we will take a much deeper look into the role of the leasing and marketing team and what makes the difference between basic job performance and truly being a respected leasing professional.
| Access Date | Quiz Result | Score | Actions |
| --- | --- | --- | --- |