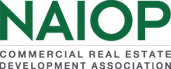 Construction Management for Developers and Owners Individual Course Modules
After completing Change Orders and Communication you will have templates and strategies to improve communication on construction projects.

After completing Construction Administration you will be able to apply insurance metrics and assess risk in projects.

You will learn how to write a request for a proposal that attracts the right partners, sort through plan documents with the confidence that you know what questions to ask, and identify which type of contract will work best.

In Construction Management Fundamentals, you will learn about how the management of each phase of a construction project affects the outcome, and be able to apply the project management principles to future projects.

You will be provided with strategies for figuring out what your client needs inside the building.

By the end of Financial Management, you will gain understanding of the best practices for successful financial management of a project and be able to ask intelligent questions about the bills you receive from your general contractor.

Project Close-out & Hand-off will provide you with the steps needed to close-out construction projects, and how to conduct a project post-mortem.

In this course, you will learn how to set project goals, choose the right team, and use a RACI chart.
| Access Date | Quiz Result | Score | Actions |
| --- | --- | --- | --- |